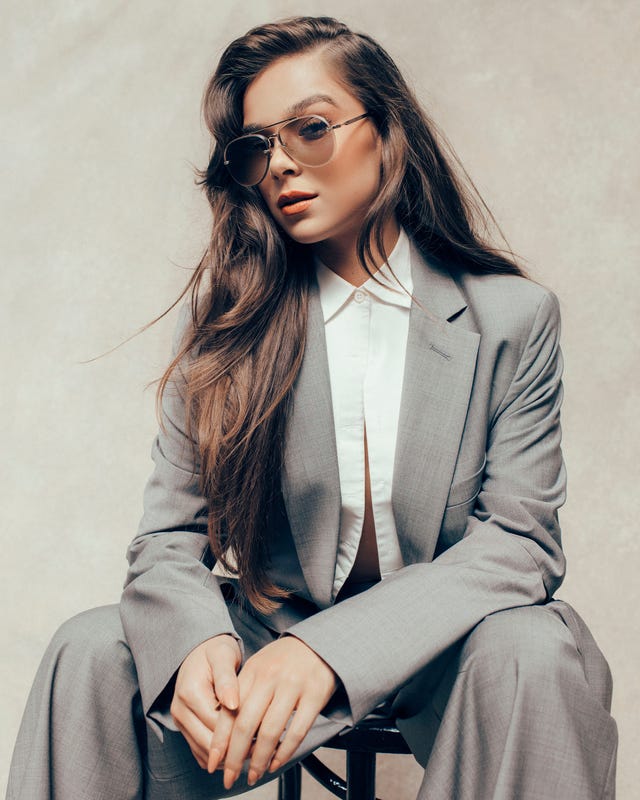 Hailee Steinfeld interview | Privé Revaux sunglasses
[ad_1]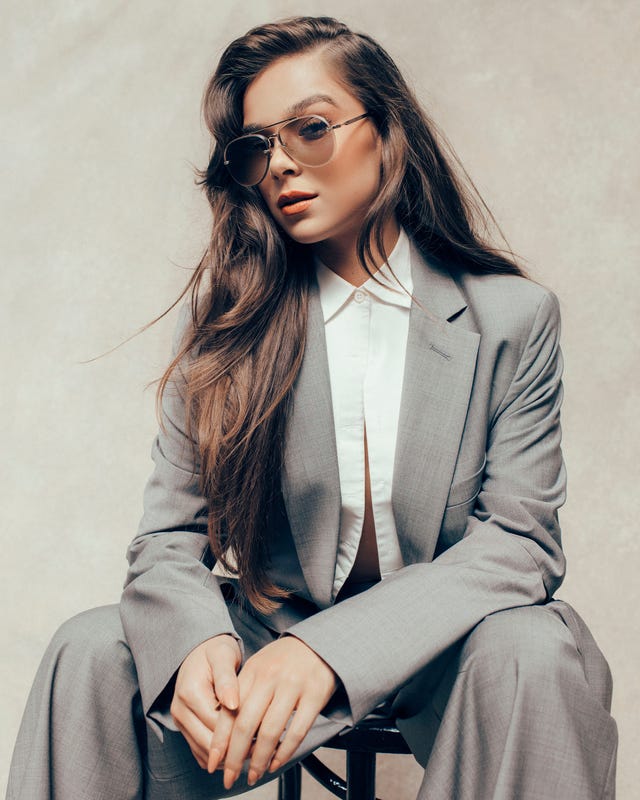 Courtesy of Privé Revaux
When it was Mrs Prada who gave you your fashion wings, it's fair to say the bar has been set pretty high. Luckily for actress Hailee Steinfeld, she's someone used to dizzying heights of success.
It was shortly after her turn as Mattie Ross in 2010's True Grit alongside Jeff Bridges – which won her SAG, Bafta and Oscar nominations for Best Supporting Actress – that Prada snapped up the then 14-year-old to front her autumn/winter 2011 Miu Miu campaign. In the time since, she has clocked up 18 starring roles, become a bona-fide popstar and – you may not be aware – co-founded a sunglasses brand called Privé Revaux.
It's because the latter is launching this month in the UK that we're talking over Zoom one Saturday night in late June, and I want to know if Steinfeld tapped Mrs P for any advice.
"Ah Mrs P!" she laughs. "No, but I will say I've always considered that part of my life my introduction to fashion. Putting me in that campaign and inviting me to my first fashion show during Paris Fashion Week, that was fashion to me and I've only ever held anything I have created fashion [wise] close to that standard."
With one of Privé Revaux's USPs being its accessible price point (specs start from $39.99), it is significantly cheaper than a pair of Prada frames, but – as it turns out – no less starry.
In what might just be the most "Hollywood" of all collaborations, Steinfeld signed onto the brand in 2017 with fellow actors Jamie Foxx, Ashley Benson and Jeremy Piven; star stylists Rob Zangardi and Mariel Haenn; entrepreneur David Schottenstein; and celebrity "connector" Dave Osokow.
It was Foxx – Steinfeld's LA neighbour – who was first inspired to create the brand when he left his sunnies at home on the way to a red-carpet appearance. After stopping off at a petrol station and buying a cheap replacement pair he hit the red carpet "and never received more compliments on a pair of sunglasses," laughs Steinfeld. "And no one knew he got them at a gas station!"
Herein lies the crux of what Privé Revaux is about: cool, trend-led frames that are high quality but won't break the bank. "We were very inspired by the idea of making a luxury eyewear brand that is affordable but more importantly well-made," she says.
As the brand's campaign star, she is as excited to get back on the red carpet to show off their creations as she is to just have something to go to again, full stop.
"Oh my goodness, I absolutely miss the interaction and the process of getting ready," she enthuses, admitting that, as with most of us, the last year has revolved around comfort.
"Well I will say, I lived in sweats and hoodies… [but] I feel like I have been relaxed and comfortable for too long now!" Over lockdown, the 24-year-old's jewellery and hair game was strong, she says proudly ("Listen, on Zoom if you can only see waist up then why bother with the rest?"), just like her career.
She's just wrapped series three of the hit Apple series Dickinson – the coming-of-age story that follows her character Emily Dickinson's exploration of gender, sexuality, censorship and the constraints of society in 19th Century America. It is a pitch-perfect role for the 24-year-old actress and where she finds herself in her career.
"I'm very much in a place where in the last few years in my career I have played a lot of interesting young women who are finding their voices," she says, acknowledging the influence she has over her 13.9 million (and counting) Instagram followers.
This content is imported from Instagram. You may be able to find the same content in another format, or you may be able to find more information, at their web site.
"I feel fortunate enough to have a platform and following of people who care about what I have to say and what I'm working on," she continues. "We are all growing together, we're all making discoveries together, we live in a crazy world that we are learning how to find our place in and stick up for each other, stand up for ourselves, stand up for what is right and what we believe in. Standing together and striving for what's right. It's amazing to see it and be a part of it."
The future looks bright; good job she's got those sunnies.
Privé Revaux is now available in the UK.
This content is created and maintained by a third party, and imported onto this page to help users provide their email addresses. You may be able to find more information about this and similar content at piano.io
[ad_2]

Source link