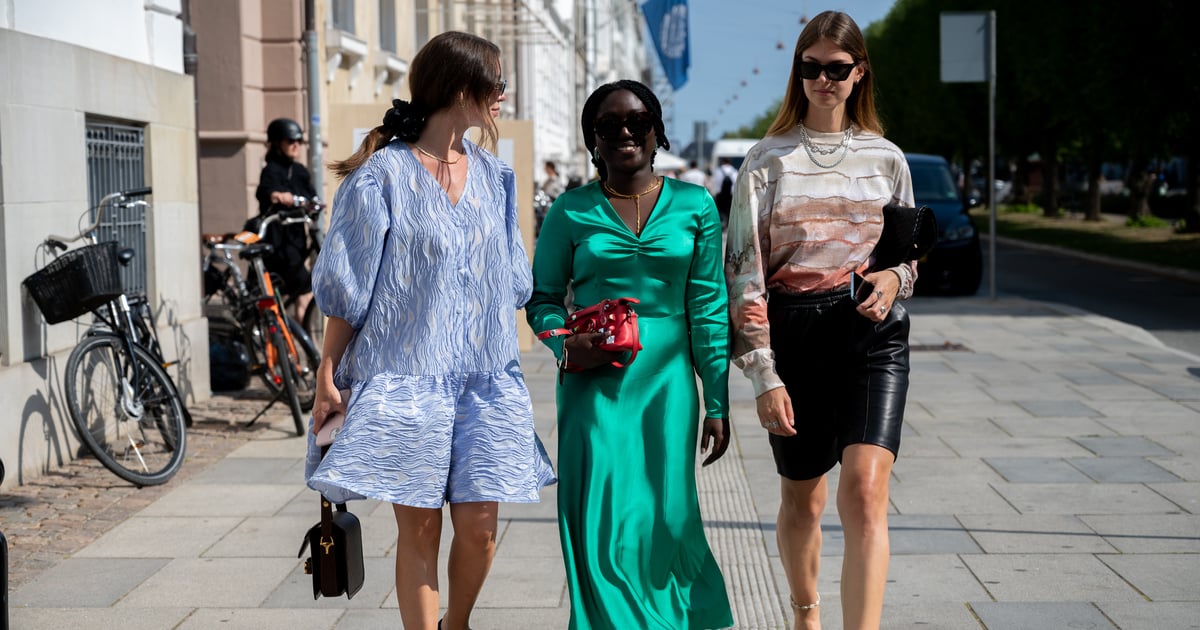 Copenhagen Fashion Week Street Style Trends Spring 2021
[ad_1]

Scanning the looks coming out of Copenhagen, where the Danish capital was the first to put on its Spring/Summer 2021 Fashion Week, you won't find any luxury It bags or coordinated brand looks dominating the street style shots. In fact, the influence of a single trend at all is largely missing. It's surely different than Fashion Weeks in the last few years where one look, even one item — like Bottega Veneta's buttery soft clutches — emerges as a clear and definitive trend, providing a directional look for influencers and the people who follow them, editors, and of course, fast fashion designs that hit the shelves in the weeks following Fashion Week. That said, it's not terribly surprising.
With a small, largely more local crowd showing up to participate in the first major Fashion Week since COVID, the looks veered entirely more personal, more expressive of individual style. Absent were the mega influencers being dressed head-to-toe by designers — what's the point with no front rows to seat them in? Street style as a whole was scaled down — fewer photographers, fewer show attendees vying for attention, and fewer brands gifting looks to dress them in.
The resulting style showcases a greater range of looks. Showgoers are experimenting more. Sure, you'll still find a handful of the items given the trendy seal of approval, including bucket hats and biker shorts, but those are fewer and far between. If you're looking for common denominators among the street style looks, there are overarching themes, like summer dresses and sandals, but not actually a particular type or brand emerging to set a clear trend. To that point, trendsetting itself looks different, and the people doing it are putting their own twist on their own clothes. In that way, it's very much a call back to the original street style stars, like Taylor Tomasi Hill and Joanna Hillman, who captivated fashion fans with their own brand of personal style in the early 2000s, before influencers and brand partnerships dominated Fashion Week and flooded social media. Suffice it to say, the attendees at Copenhagen look a lot more like that. And, if we consider that Copenhagen offers us a glimpse into the future of Fashion Weeks — and fashion in general — the shift to style that's more personal may be more of a guide than the idea of trends as we know them.
Here, take a closer look at the variety of street style that came out of the last few days in Copenhagen.


[ad_2]

Source link